If your burn injury was caused by the negligent, careless, or reckless acts of another party, you may be entitled to receive compensation for your injuries.
St. Louis, Missouri Chemical Burn Injury Attorney
When a base or strong acid comes in direct contact with the skin, the result is a chemical burn. Chemical burns are some of the most devastating types of injuries that you can suffer. These types of injuries are most often catastrophic and leave you and your family feeling overwhelmed and frightened.
Accidents resulting in chemical burns often occur in the manufacturing industry where large quantities of caustic chemicals are used in the production process. However, chemical burns can also occur at home, school, stores, or any place chemicals are used or stored. Bleach, car battery acid, cleaning products, chemicals used to clean swimming pools, and even teeth whitening and denture cleaning products can all cause chemical burns.
The symptoms, damage, and treatment of a chemical burn will depend on several factors including:
The type of chemical.
The concentration level of the chemical.
Length of contact with the skin.
Whether the chemical was swallowed or inhaled.
Location of the contact.
The strength of the chemical.
If the chemical was solid, liquid, or gas.
It is crucial that you seek immediate medical attention for a chemical burn to increase the chance of recovery. After you receive medical attention, contact our office to protect your legal rights to collect damages from the responsible party.
St. Louis, Missouri Car Accident Burn Injury Attorney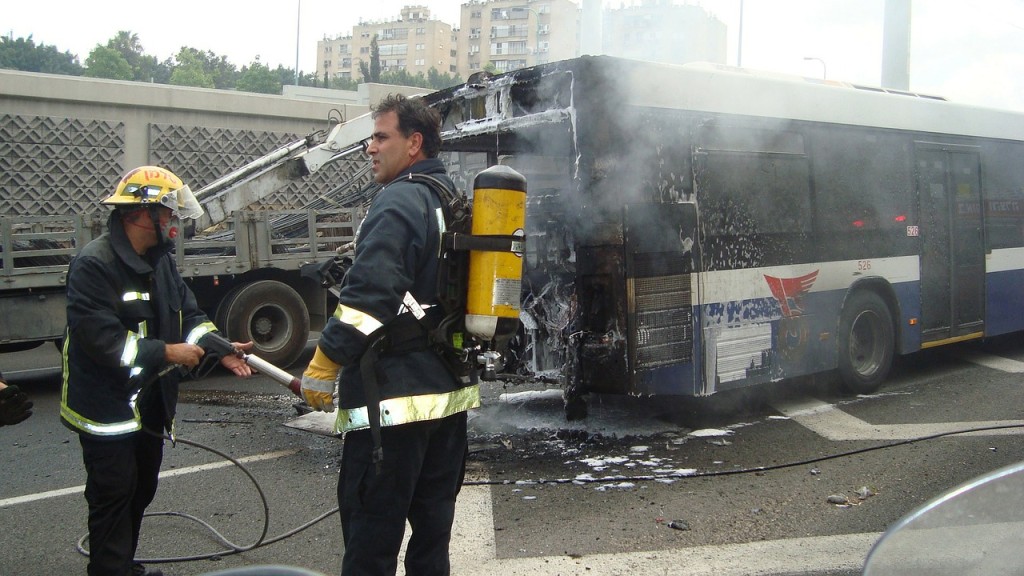 It is very difficult to know how your vehicle will respond in a car accident. We all hope that the safety features designed to prevent fires when a vehicle is in a collision would work properly. Unfortunately, many parts and elements in a vehicle can catch fire easily in an automobile accident. This increases the risk of a burn injury for those inside the vehicle. Just a few drops of gasoline on a hot surface or the spark from a broken wire can cause the vehicle to be engulfed in flames. The good news is that the vehicle standards we have today should decrease the number of people who experience burns in automobile accidents; however, the risk is still there.
Burns from a car accident change lives forever. Permanent scars and life-altering medical conditions keep burn victims from returning to the same life they had prior to the accident. However, there is justice for these people. If you suffered a burn due to an accident involving a vehicle, you may be able to receive financial compensation for your injuries. Our law firm can help determine if the fire caused by the accident was the result of another party's negligence. If so, you may be entitled to receive compensation for your injuries.
Money will not undo the pain and suffering that you have experienced as a result of being burned in a car accident; however, it can help you to resume your life and pay for much needed medical care and assistance.
Compensation for Burn Injuries
Each case is different and each person's injuries are different.  Your compensation depends on the type and severity of your injuries, as well as the circumstances regarding the accident.
Hiring a Burn Attorney for Chemical Burns and Car Accident Burns
Your horrible accident, that resulted in a severe burn, has turned your life upside down. We want to help you. Our experienced team of legal professionals will conduct a thorough investigation into the circumstances surrounding your burns and accident. We identify and preserve key evidence that will be used to prove that the defendant is liable for your injuries and should be held responsible for your damages. We interview witnesses, hire experts, and research applicable laws to ensure that we present a strong case on your behalf.
You need an experienced burn injury attorney to help establish liability on the part of the person or party who caused your injury. To do this, we must begin immediately preparing your case as if we were going to trial. By doing so, we identify any missing elements and quickly fill them in to give us a strong case and an advantage over the defendant's attorneys.
Contact an Experienced St. Louis, Missouri Burn Injury Attorney
If you or a loved one has suffered a chemical or car accident burn, contact the experienced burn accident lawyers of Schlapprizzi Attorneys at Law. Contact our office today to discuss how we can help you as you continue to recover from your burn injury.