Your injuries and their severity can vary depending on the type of vehicle collision. Motorcycle and truck accidents tend to cause the most severe injuries; many times they even result in death. Right after a car accident, it can be hard to understand just how severe your injuries are. It isn't always easy to comprehend what the doctors, nurses, and surgeons are telling you.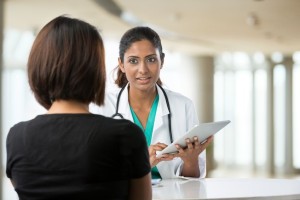 Also, while your injuries are being diagnosed, you may not think of how it will affect your life moving forward. It's hard to think past that hospital room, but it is important to do so.
Below are explanations of a few common car accident injuries, the recovery involved, and how it can affect your life moving forward.
Copyright: sjenner13 / 123RF Stock Photo
Concussions and Traumatic Head Injuries
Concussions are one of the most common car crash injuries. You may have a concussion if you hit your head during the accident–this is how they are commonly caused.  The sudden impact of the collision can shake the brain and cause changes in your brain function, which result in painful symptoms.
Symptoms of concussions and traumatic head injuries may include:
nausea
headache
blurry vision
increased sleep time
dizziness
depression
light sensitivity
slurred speech
abnormal behavior
anxiety
sensitivity to light
You may believe it is a mild issue, in reality, it can affect your life in many ways. Concussions alter your brain function, and the more you have, the more your brain changes, and not necessarily for the better.  You may have a harder time concentrating and experience other deficiencies, affecting your overall quality of life. Know that some symptoms may not appear until months after an accident, but it is important to discuss your injury with an attorney sooner than later.
Copyright: / 123RF Stock Photo
Neck, Spine, and Back Injuries
Many believe that if a car accident was low impact, there serious injuries cannot occur. But, passengers actually walk away with severe whiplash, even from low impact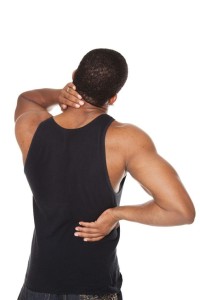 car accidents. Fender-benders and low speed parking lot collisions can leave you coping with whiplash symptoms for months at a time.
You might not know you are suffering from whiplash until a few days after the injury. It could take six hours to a few days for symptoms to appear.
Common symptoms of whiplash include the following:
neck pain
jaw pain
insomnia
muscle spasms
headaches
dizziness
vertigo
blurred vision
limited range of motion
While the symptoms seem quite mild when you compare it to extreme surgery-requiring injuries, think about how these symptoms would affect your daily life.  If your job requires you to move around a lot– perhaps you are a teacher, doctor, construction worker, or sales clerk– you would be unable to perform to your highest caliber, if at all. Even if you have a desk job, imagine working on your computer while experiencing excruciating neck pain. Perhaps you have young children–you will be unable to pick them up.
If you are diagnosed with whiplash, don't brush it off as not serious, it is important to weigh how it will really affect your life.
Copyright: / 123RF Stock Photo
Broken Bones and Lacerations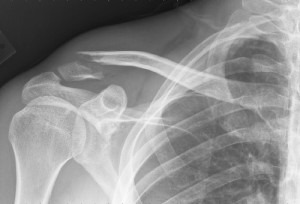 The recovery involved with broken bones and lacerations depend on the location of the injury. If you break your leg, you will be unable to move around normally for months. A broken arm can decrease your mobility and hinder you from being able to do things like drive your car, type on a computer, and pick up your young children.
Lacerations can be quite major, as well. When they involve internal and external stitches, plastic surgery, and time off work, a laceration becomes much more than a mere cut. Plastic surgery is expensive, but if the laceration is visible enough that it would prevent deformity, it is necessary. You may also experience psychological effects due to facial lacerations.
While broken limb and lacerations may seem minor, when you add everything up, they take quite a toll on your daily life. Time off work, surgeries, rehabilitation, vacation days, babysitters, medical bills–it all adds up, and the costs can be unimaginable.
Photo Credit: starpause kid via Compfight cc
Death of a Family Member
Losing a family member due to a devastating car accident can cause immense pain and suffering; the recovery process is different for everyone. There are no simple stitches, no operation that can wipe away the pain you're enduring each and every day. The grief is all encompassing, hindering you from going about your daily life. Whether the accident happened because of a drunk driver or a missed stoplight, their death was preventable.
After the wrongful death of a family member caused by a car accident, it is pertinent that you speak with a car accident attorney. You need closure and you need answers, and working with a lawyer with experience in wrongful death matters can help you find them.
While you're recovering from your car accident injuries, whether they are broken bones, post-traumatic stress, a concussion, or the the loss of a loved one, it is important to ask for help.
Why should you seek the help of a car accident injury attorney? How can they help you? Read on to learn more.