Schlapprizzi Attorneys at Law has provided compassionate and effective representation for thousands of clients since the practice opened in the 1980s. We give our utmost personal attention to every detail of every case.
---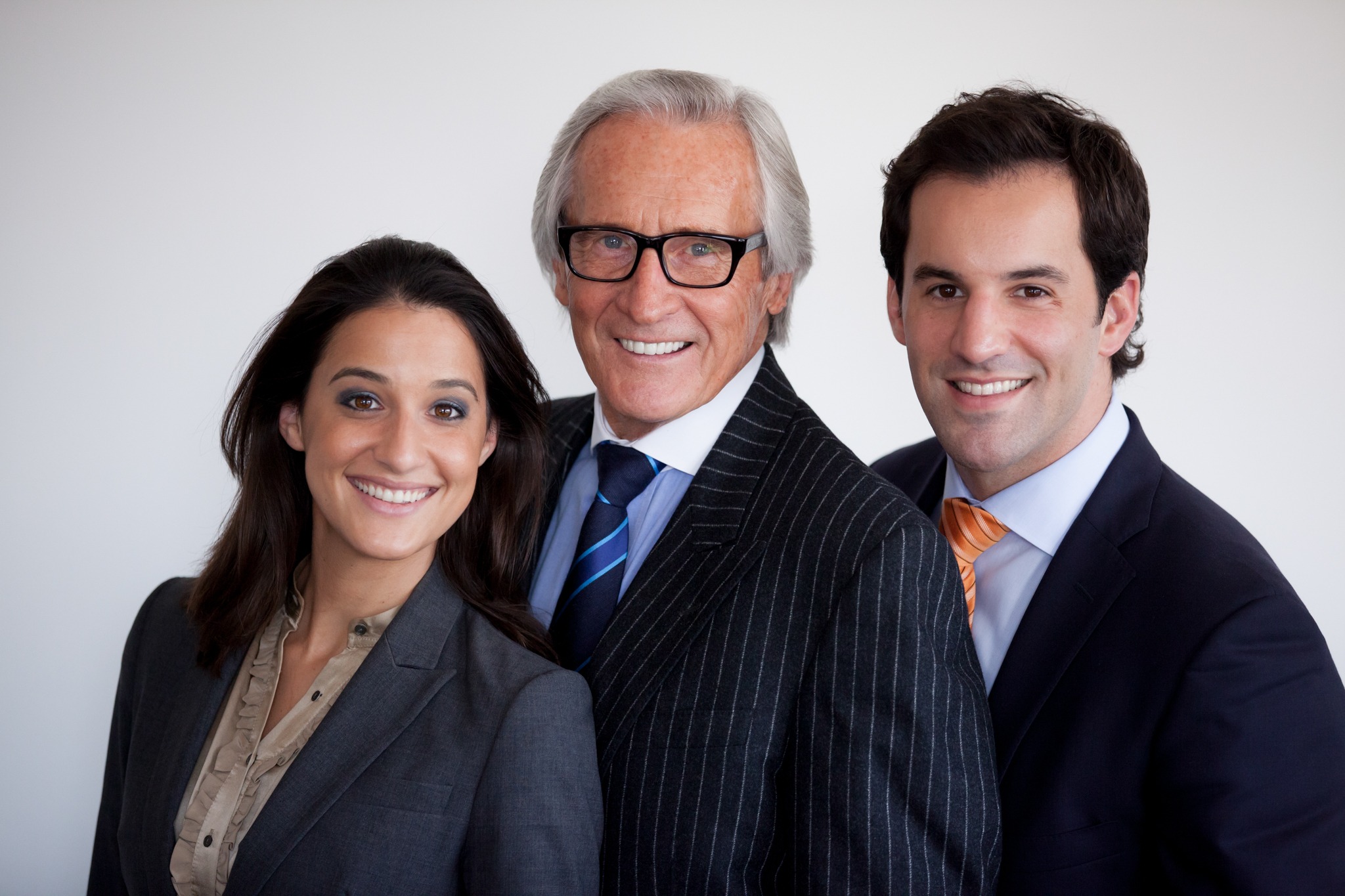 Trust
Brian was injured in a trucking crash during the course of his work. The defense contested liability and disputed Brian's injuries were caused by the crash. The injuries prevented him from working.
"When I had problems with a workers' compensation claim, Don and his experienced team went the extra mile to find the medical and legal assistance I needed to move forward with my life. Don is a genuine person who actually cared about the challenges that I, and my family, faced. He completely took the stress out of the situation and it was definitely an atypical law firm experience."
—Brian Day
Comfort
Nichele's son suffered a broken leg in an auto accident in St. Louis. Schlapprizzi Attorneys at Law developed medical testimony proving the boy suffered a growth plate injury that would cause long-term problems.
"Don and his entire team were determined that my son and our family received the justice we deserved. It was all on a very personal level — they acted like they were protecting their own child. Best of all, it wasn't just about the money. Don and everyone involved gave us the personalized, one-on-one attention that really showed me they had my son's best interests at heart."
—Nichele Gregory
Compassion
Schlapprizzi Attorneys at Law sued the Missouri Highway Department to obtain a multi-million verdict for Joyce. She was left paralyzed from the neck down in a motorcycle crash caused by a defective road surface. This case challenged limitations on the amount of compensation an injured party could receive from a government agency.
"When I was first injured, I was devastated and didn't know where to turn. After being directed to Don Schlapprizzi, I soon discovered that he was a great lawyer and an honest man. Don diligently and patiently prepared my case and helped us win the largest settlement in the state of Missouri up to that time. To me, Don is much more than a talented lawyer, he's a friend who really cares."
—Joyce Fisher
Thorough
An obstetrical malpractice case: A long labor caused baby Brooklyn severe brain damage, Carbondale, Ill.
"Don told us the step-by-step process of our case. It took over a year before he filed suit. He researched it. He made sure that everything was done right, he made sure the (i)s were dotted and the (t)s were crossed. I talked to him all of the time, he always listened! He kept us updated on how things were going. He didn't talk over our heads; he explained everything."
"[When we first decided to meet with an attorney] we were anxious and scared. We didn't know what was going to happen — didn't know if we had a case. [Don] said we did. I just believed him. We knew he was the one by the way he talked with us and made us feel.
It was like he was putting his heart and soul into our case. He cared. You could tell he cared about us. He was fighting for us."
—Brooklyn's Parents
Belief
A medical malpractice case: Delayed diagnosed of bacterial meningitis caused brain damage.
"Don and his whole staff sympathized with us. They understood what we were going through. I wasn't just another case."
"Don talked with me. I was a young mother and everyone else seemed to talk with my parents, but Don talked with me. It was a complex case but he explained things carefully and fully to me — he didn't talk over my head."
"Don encouraged me to look past the things that the other side [the defense] said. To go forward and pursue my dreams. Don can sleep at night knowing he has helped people. He is a blessing."
—Latreecia
Justice
When their car left a dangerous road and overturned into a water-filled culvert, the teenage driver and her friend drowned. Schlapprizzi Attorneys at Law represented the driver against Franklin County and won not just a financial settlement, but peace of mind for Emily's family. Emily had done nothing to cause the two deaths.
"We went through lawyer after lawyer, not being really comfortable with any of them. They seemed hollow — more interested in being retained, not really taking a sincere interest in the case. Coming here we felt differently. [Don] listened attentively. With his work, his family and his faith, he seemed really whole."
"Don commanded the courtroom. Not just with his presence, but he seemed to be several steps ahead all the time. He was so thorough he could see things developing and react accordingly. We needed someone with that kind of power and knowledge."
—Emily's Parents