Missouri and Illinois Personal Injury Attorneys Seek Restitution for a Variety of Causes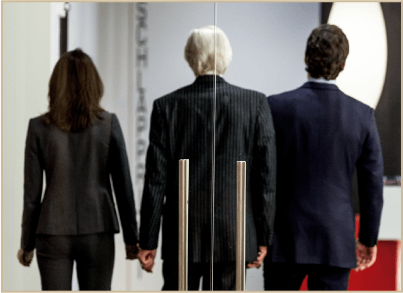 At Schlapprizzi Attorneys at Law, we represent individuals throughout St. Louis who have been wrongfully injured. When you're a victim because of someone else's negligence, whether it is a pet owner, another driver, a medical professional, or someone else, you need help, and we want to give it to you. Your future and your family's well-being is at stake. Let us stand with you and achieve the assistance that you truly deserve.
Accidents can happen at any time and in any place, but you don't want to leave your injuries and your health to chance.
Our St. Louis personal injury attorneys fight for justice when you need it most.
A burn injury, whether it is a chemical burn, thermal burn, or scalding injury, will affect your life. It is a hard thing to overcome, especially when your burns are due to someone else's negligence. Learn more.
Traveling on roads is dangerous.  Everyday people receive serious injuries because of careless, negligent or incompetent drivers. The law requires all drivers to exercise the highest degree of care when they are behind the wheel of a vehicle. Learn more.
Due to the sheer size of over-the-road trucking vehicles, trucking crashes often result in catastrophic injuries and deaths.  Violations of traffic laws, trucking regulations, and safety measures can lead to an accident.  Also, defects with the truck itself, poor truck maintenance, overloaded or unsecured loads, unqualified drivers, driver fatigue, trucking company negligence, and other hazards cause trucks to crash.
Get the help you need today from a car accident attorney in St. Louis. Learn more.
If a medical professional or hospital deviates from their duty to a patient, the result may spell physical, mental, and even financial disaster for the patient and his or her family. Learn more.
A homeowner, business owner, lessee or landlord may be responsible to some individuals for some or all of an injury that occurs on their property. The law may hold the homeowner, business owner, lessee or landlord responsible if the cause of the injury was known or could have been known and nothing was done to remove, warn, barricade or promptly remedy the dangerous condition. Learn more.
Dog bite claims are the most common personal injuries by domestic animals and often involve children or the elderly. The law affords pet owners, especially dog owners, certain protections from liability. It also provides those injured by a pet some avenues for recourse. Learn more.
Workers' Compensation laws benefit workers who have been injured on the job or have been exposed to occupational diseases arising out of and during the course of employment. If you work with harsh chemicals, are exposed to disease, or you're exposed to other risks, injuries are always a possibility. Learn more.
This area of law is designed to protect the consumer against products that are defective or unreasonably dangerous. Injuries happen, from scalding burns to broken limbs. Manufacturers and product designers, along with other parties who are selling in the supply chain, are required to do so reasonably and take ordinary care so that products can be used safely for the purpose intended. Learn more.
You may be able to bring a lawsuit against corporations, manufacturers or other parties who are responsible for over-exposing you and your community to hazardous chemicals or other substances in the air, water, soil or the surrounding environment. Learn more.
Aviation crashes have a variety of causes such as the pilot or air traffic control mistakes, faulty equipment or software, unsafe flying conditions and more. At Schlapprizzi Attorneys at Law, we engage the most knowledgeable consultants for their unrivaled expertise. We have experience representing both injured passengers and pilots in a plane crash. Learn more.
Contact our St. Louis personal injury attorneys today so we can start the healing process.
This is your time to recover; let us help you do it.