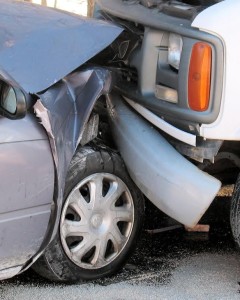 The weather is finally warming up and we all know that there is nothing like St. Louis, Missouri, in the spring and summer months. There is so much to do and so much to see. Family time is happening all of the time, brightening the faces of the kids across the city. With so much to do and see in St. Louis, MO, you find that part of the adventure is car ride to your destination. Whether you're driving to Francis Park with your family or heading to enjoy the Missouri Botanical Gardens, you are consistently spending time with your family in the car and jamming out to the newest summer songs.
One day, you and your family decide to jump into the car and head over to the Magic House. Your kid are getting stir crazy, so you thought it would be a great way to let them release some energy. However, with another car ride you your kids are acting up in the back seat.
They start to get restless; they fight, they quarrel, and suddenly your mind isn't completely on the task at hand. You turn around to tell them to be quiet when all of the sudden another car comes barreling down the road. Before you know it your two cars collide.
Who is at fault?
Fault is not always black and white. In Missouri and Illinois, an individual who is partially at fault in an auto accident can still recover compensation for their injuries. Many factors can play a part in a crash. For example, the road conditions such as improper signage, malfunctioning electric signals, as well as the conduct of other drivers on the road.
If you or your loved one has been injured, an investigation that uncovers potential causes is critical. Do not cast aside your claim because you feel you played a part; although that very well may be true, we find in our investigations that there can be many other contributors.
How can I prevent a car accident?
Unfortunately, car accidents will never completely go away. But there are ways to help you stay safe on the road. Edmunds.com developed a list of ten ways to stay safe on the road and we believe that by following these guidelines, your chances of a car accident can be decreased.
What should I do following my accident?
The attorneys at Schlapprizzi Attorneys at Law work to help members of the community heal and receive the compensation and justice that they deserve after a car accident. We have years of experience working with high profile cases, as well as moderate injury cases, and we always want to take the time to get to know every client on a personal level.
We are trial lawyers who are willing to defend our clients no matter what. From a car accident to a trucking accident you know that you can count on Schlapprizzi Attorneys at Law to make sure that you get the justice and peace that you need. Being a part of a car accident is never an easy thing to endure. The stress and fear that may arise after an accident can last long after the initial accident date; it is our job to help ease your journey. Please call us today to set up a free personalized case evaluation.