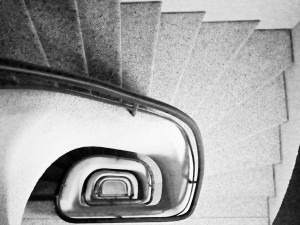 In Missouri, a premises injury is basically an injury on another person's property. The traditional view of these injury accidents occur at parking lots, places of business like such as shops and grocery stores, but it can also include defective roadways, sidewalks, stairwells, elevators, etc.
If you are injured on someone else's property and there is an actual, physical defect or condition of the property; this is a premises injury in the traditional view.
An expanded view of premises considers third‑party criminal acts on properties in horrible situations where there's either an assault or a rape or even a killing.  Different duties apply to business owners depending on the business involved.
This expanded view of premises liability involves active negligence where you have a third party causing injuries and harm. If there's sufficient notice to the property owner or landlord and enhanced opportunity of the crime, yet the landowner or landlord takes no action to prevent crime from happening, premises liability responsibility may very well fall in their hands for their acts and omissions, i.e. their complicity.
Another example of active negligence premises liability may occur in the home, for example, if servicemen are working on ladders you're the home, and the homeowner owns dogs that run jump around, and that very activity occurs causing injury, the homeowner may very well be responsible for the harm.
In an active negligence situation where there is an animal that has known tendencies to cause problems, and an individual is injured, the homeowner may be held responsible because the homeowner knew that his/her animal causes problems during playful and jumping spats, but did not take precautions such as barricading the animal or warning the servicemen.
The traditional view generally involves an actual physical condition of the property being dangerous, whereas, the expanded view includes active negligence occurring on the property.
Premise injuries are some of the more confusing ones to understand. It isn't black or white. The cause and effect is not necessarily clear. That is why it is pertinent that you speak with a personal injury attorney. You will explain the situation and your injury to a lawyer with experience with premises liabilities injuries. There's absolutely no harm in inquiring whether or not your injury happened because of someone else's negligence.
If you have questions about premise injuries, be sure to contact a local St. Louis, MO injury lawyer.
Photo Credit: Julien.Belli via Compfight cc