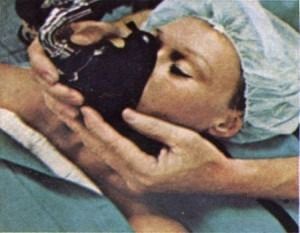 Thousands and thousands of surgical errors happen each year, and they could've been prevented.  Because there's no reason they should happen, surgical errors like these are called "never events".
Anesthesia complications, like surgical errors, are common due to their risky nature. Dosage amount, unknown or unnoticed allergies, and past complications can endanger a patient.
Being a surgeon or an anesthesiologist are both risky occupations; they come with great responsibilities. Doctors, surgeons, anesthesiologists, and other health care professionals are expected to uphold ethical standards; they are expected to do no harm.
Unfortunately, mistakes do happen, and in the case of mistakes involving surgery and anesthetics, most of the time those mistakes become apparent due to the death or brain damage of a patient.
No one should ever have to lose a loved one when death or catastrophic injury was preventable You may have many questions. Who can you trust with your questions? Will medical professionals give you answers? Are hospital officials giving you accurate, complete and truthful information?
In the world of one experiencing the devastating aftermath of medical malpractice, it is difficult to think of how someone can help you and your family. Your loved one has passed away, and nothing can change that or bring them back. Although it is true and what you are living may feel unbearable, you can find some solace and closure with answers to what happened and what should have happened with the care of your grandparent, parent, spouse, sibling, or child.
At Schlapprizzi Attorneys at Law, we work with individuals and families in the worst of times. We do know it takes courage to bring your story to a lawyer.  Know that we will stand with you and help you get answers.
As acclaimed medical malpractice trial lawyers, we dedicate our lives to helping families like you. We strive to make this a stress-free process for all parties involved. You're already enduring the hardship and stress of healing, grieving, and moving on. Working with our team of medical malpractice trial attorneys will not be an added stress. If anything, we hope to relieve some of those worries hindering you from going about your daily life.
Contact our St. Louis, Missouri office today and let us help you continue the healing process after your loved one has passed away due to surgical error or anesthesia complications.
Photo Credit: I M A U-M-N-B-N! via Compfight cc